Trusted Brand
The Gibbs Gillespie brand strength ensures your property will receive maximum exposure, which means selling your house is effortless and quick.
We are an award-winning agency with a successful track, year on year. Our sales and letting businesses win more awards on our patch than anyone else. Our awards are a recognition for our dedication and commitment to delivering exceptional service and results for you.
Don't just take our word for it, read what our customers say about us on testimonials.
We follow strict codes of practice and are voluntary members of the key governing bodies. With an established service of over 30 years in helping property customers; you can trust us and relax.
More Buyers
Gibbs Gillespie has one of the largest networks of offices in the UK. As market leaders in every service, we provide more properties, more buyers, and more demand.
Our reach is broad with a massive buyer database than other local agents. Basically, our busy website, efficient marketing strategies, local office network, and massive buyer database can reach more buyers and sell your house faster than you think.
Expert Agents
We're experts in what we do, and that's the key. You can be assured our most experienced agents help you to sell your house quickly, with in-depth knowledge of the local area, and more importantly, we listen to you, as you know your property better than anyone.
Our people know their markets inside out, live, and breathe their areas. Additionally, we provide strategic training programmes, and our agents receive about 100 hours of structured training and development per year. This power-packed training makes them phenomenal in their business, with the essential skills required to negotiate on your behalf and achieve the best possible price for you.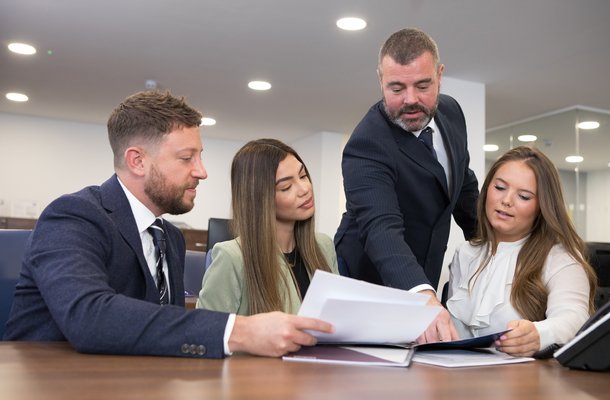 Targeted Marketing
At Gibbs Gillespie, we provide a tailor-made marketing package for you, ensuring maximum exposure, so the answer to ' how to sell my house quickly?' is covered.
Our team is adept at identifying potential buyers and reach them with a targeted accuracy through relevant digital and print media. We use industry-leading technology to help attract more buyers and give you the edge over others. So you can expect professional photography, floor plan videos, 3D showcase technology, online property portals, database, and digital marketing, print and traditional media, and paid social media such as Facebook, Twitter, and Instagram.
A complete package of the latest marketing tools to support a successful sale is our standard.
Superior Service
Outstanding service is our obsession. And long-term customer relationship is our pride. With Gibbes Gillespie by your side, you'll get an agent with a 'don't stop until the job is done attitude'. A wealth of experience and a desire to deliver the best price possible combined with incredible service is the Gibbs Gillespie standard.
It's no surprise we won the prestigious Gold Trusted Feefo and hundreds of glowing Google reviews. And it's been possible to achieve this recognition with our dedicated programs to monitor and evaluate service levels guarantee vigilance, which means you get a professional, friendly and approachable team as your trusted partner in selling a house.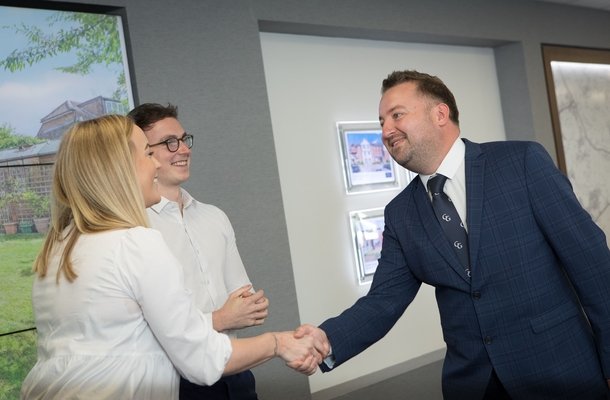 Proven Track Record
Each year we sell more homes and achieve better results than anyone else. We get the job of selling your house done professionally with fantastic results.
For instance, our average asking prices are 96% for every property we sell, and every year we help move over 2000 people move home in London and the Home Counties.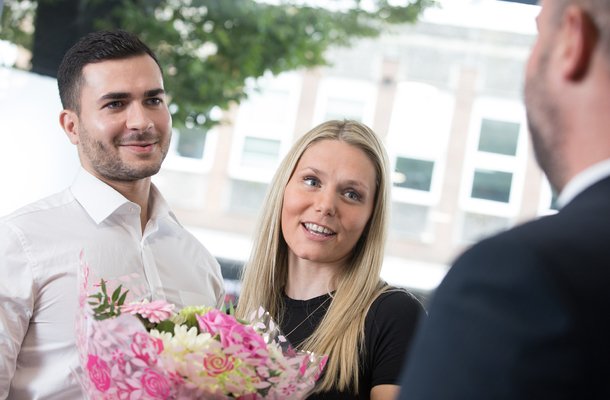 What can I achieve on the Sales Account?
Property status snapshot
Access to real time updates 24/7
Access to property viewings and all your documents
Keep track of offers and feedback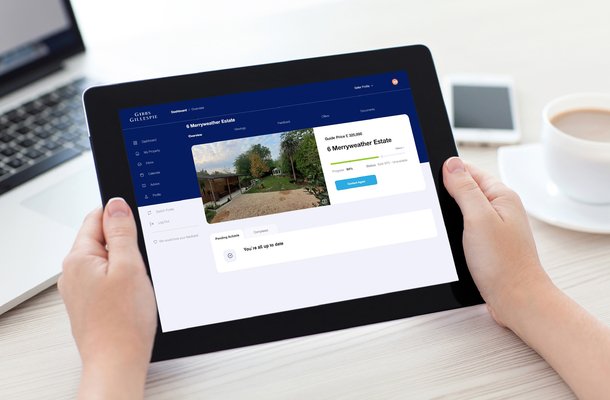 School referral scheme
Instruct Gibbs Gillespie to sell or let your home and we will donate up to £250* to a local school of your choice. Find out more information here.
Property Valuation
We enjoy intimate and unparalleled knowledge of property values in your area.