Trusted Brand
The Gibbs Gillespie lettings customer portfolio is an astronomical 3,000 property owners who trust us to let and manage their investment properties across London and the Home Counties.
When we rent your property or manage it for you, it means your property is in trusted hands, and we look after your property as if it were our own. Our brand and award-winning approach attract tenants, which in turn ensures your property receives maximum exposure.
As voluntary members of the key governing bodies, we adhere to strict codes of practice. Our rich experience of over 30 years in finding homes for you makes us the most trusted brand in the property industry.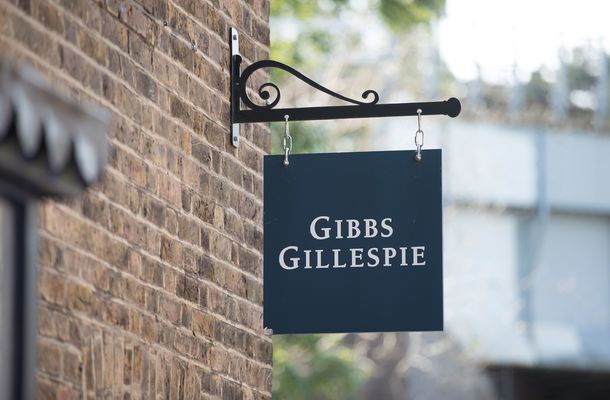 Expert Agents
Our knowledge of the legalities and day-to-day challenges of renting out your property and property management offers you the advantage of a hassle-free and profitable investment.
We believe our expertise is the key. When a dedicated team with over 20 years of experience, hard-working and passionate about getting you positive results and exceptional services, no doubt you are with the experts.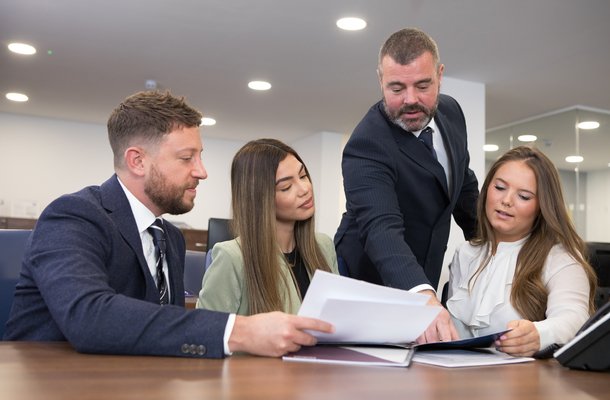 Professional property management
Our experienced Property Management department looks after over 1,000 properties.
We are an ARLA Propertymark Licensed Letting Agent, a member of The Property Ombudsman and compliant with the Tenancy Deposit Protection Scheme. These memberships provide landlords and tenants with an assurance that they will receive the highest level of customer service.
Comprehensive Marketing
Your property must get the highest degree of attention, and for this reason, we provide you with tailor-made marketing plans which work best for you.
This means we will showcase your property on our website. As part of our service, you can expect thousands of potential tenants to visit our authoritative website and many enquiries to follow. Your property will also appear on Rightmove, Zoopla, and Primelocation, as well as a multitude of other property sites, to ensure total online coverage.
We focus on paid social media, including Facebook, Twitter, Instagram, Pinterest, and traditional media, to rent your property in no time. With sophisticated marketing tools, we are never short of the right tenants for your property.
Peace Of Mind
Our top-notch marketing systems, efficient office networks, and processes, the best-trained property professionals in the industry means you enjoy peace of mind whilst our resources find the perfect tenant.
At Gibbs Gillespie letting, we register 6000 new tenants each month. This allows us to handpick the right tenant for you. And with over 30 years of experience, we are fully equipped to handle all the complexities and challenges of letting properties.
When we manage your property, a dedicated Property Manager will assist you in all the general day- to - day management, including complex issues such as emergency repairs and ensuring your property, has all the legal safety requirements.
Online Landlord Account
When you wouldn't consider using a bank without online accounts, would you consider an agent without online Property management?
Our online account for landlords lets you securely view the latest information regarding your tenancy, whilst you manage all vital lettings documents from wherever you are in the world 24/7.
Our tech-savvy tools offer you a seamless, secure alternative payment pathway that will allow your tenant to make payments and sign documents online, and renting out your house is a quick and stress-free journey.
Superior Service
Outstanding service and valued long-term customer relationships are the Gibbs Gillespie norms. Year on year, we are recognised for our dedication and commitment to delivering exceptional services and results for you and win awards across our service sectors. We take pride in the Gold Trusted Feefo award and hundreds of glowing Google reviews we received for our excellent services.
Don't just take our word for it. Visit testimonials to see what our customers say about us.
An estate agent with a 'don't stop until the job is done ' attitude is our Gibbs Gillespie agent. Renting out your house through us can be a pleasant experience with our wealth of experience and a desire to deliver the best to you.
Proven Track Record
Gibbs Gillespie letting agents are thorough professionals with absolute knowledge and experience in your local area. We listen to you as you know your property better than anyone.
50% of our business has always been lettings, which means you will benefit from our unparalleled level of expertise—a desire to deliver with a wealth of experience and excellent service is the Gibbs Gillespie standard.
5000 Live tenancies.
96% of asking price.
£500 million rent collected.
98% of rents successfully collected
1000 people currently use our online landlord account.
Property Valuation
We enjoy intimate and unparalleled knowledge of property values in your area.